Raw Materials
Our Raw Materials
We offer a variety of primary products for your and our finished products. From billets and slabs, as well as alumina and bauxite for the aluminium industry, to copper cathodes for copper production. Monoethylene glycol for PET production, to many raw materials for non-ferrous and ferrous metals. Every day we use products made from primarily extracted or recycled raw materials. Raw materials are thus an indispensable basis for our everyday lives and also form the basis of our industrial value creation. A responsible raw materials policy strengthens the competitiveness of international industry.
Primary & Secondary Raw Materials
We market internationally from various industries.
We offer customised products and solutions for the processing industry. These are essential components for processing, machining or even for various applications. From copper rods for electrotechnical solutions to aluminium profiles and sheets for the automotive industry, mechanical engineering, system profiles, construction, steel tubes and rods and many other mainly metallic products. Our partners benefit from our international network, our constant attention to the market and the stock exchange, and the logistical solution in the background.
Aluminum
Aluminum is a versatile raw material, due to its frequent occurrence and light weight, aluminum is used in the industries of construction, transportation, packaging and electricity. It is among the most important materials, many materials are based on the element of aluminum. These include pure aluminum with a minimum content of 99% and various aluminum alloys consisting of magnesium, silicon, manganese, copper or zinc.
---
Non-Ferrous Metals
Apart from aluminium, JODE also offers non-ferrous metals such as nickel and copper.
Nickel and copper are both important raw materials that are highly priced in the purchasing market according to their properties. Nickel is used for over 3,000 alloys, including the production of high-tech steel products. Copper is considered a soft metal and is easily malleable, yet strong. It is an excellent conductor of heat and electricity, so it is very versatile and one of the most important metals in the world.
---
Loading Equipment
For manufacturers of consumer goods such as food or beverages, for logistics groups that store and transport goods and commodities, or even for large mail order companies, the safe and reliable transport of goods is crucial. We supply our customers with packaging materials such as pallets, mesh boxes and stacking frames and optimise procurement and adapt supply to the respective requirements.
---
Plastics
The raw material plastic has many properties and is a very versatile material. The raw material petroleum is needed for the production of plastic. Plastic is produced in a synthetic process in which petroleum is separated into its various components by distillation, using the cracking process of crude petrol.
---
Zinc
Zinc belongs to the heavy metals and is considered a brittle material. Many materials such as iron or steel are galvanized. Zinc is mainly extracted from ores, which are converted into zinc oxide for use by means of oxygen. During this process, large quantities of sulfur oxide are produced in addition to the zinc oxide, which is further processed into sulfuric acid. Applications include the energy sector, automotive industry, electronics and various metal applications.
---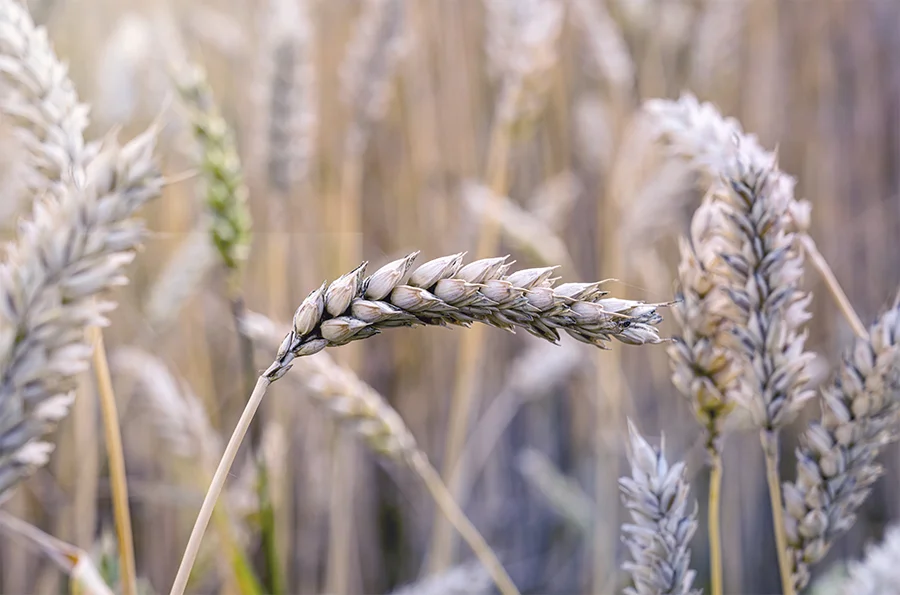 Agricultural
Wheat belongs to the sweet grasses and is a type of cereal like oats, corn or millet. It is one of the most widely grown cereals and the annual world production is 630 million tons. Among the table-leading producers of wheat are countries such as China, the USA, India and Russia.
---
We are constantly working on expanding our capacities...
Konstant neue Distributionspartner zu gewinnen und die Grenzen der Logistikmöglichkeiten immer weiter auszubauen.